Simplify the deployment of your IoT applications and focus on your core business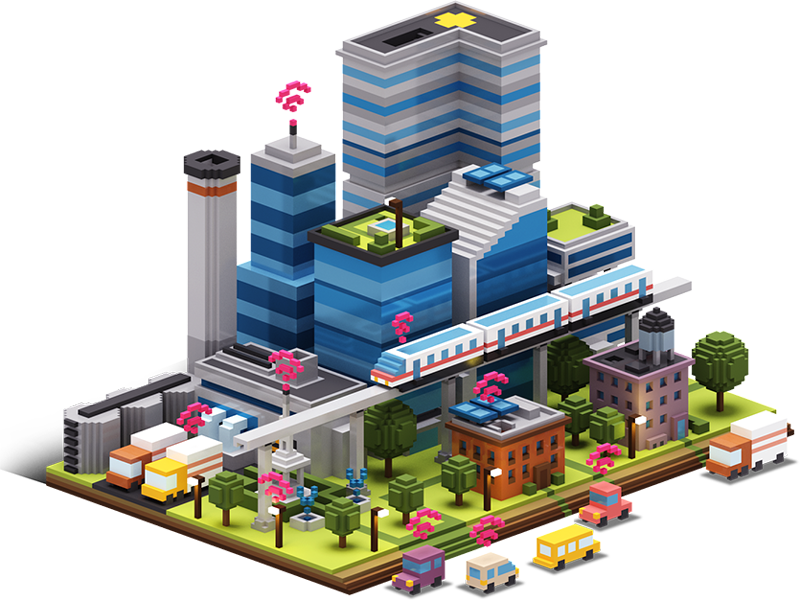 Kuzzle IoT simplifies the management of devices
and data on the Internet of Things
As an open source IoT platform, Kuzzle IoT is compatible with sensor technologies, connectivity, networks, and business systems and offers a centralized system for controlling your connected devices
in real time.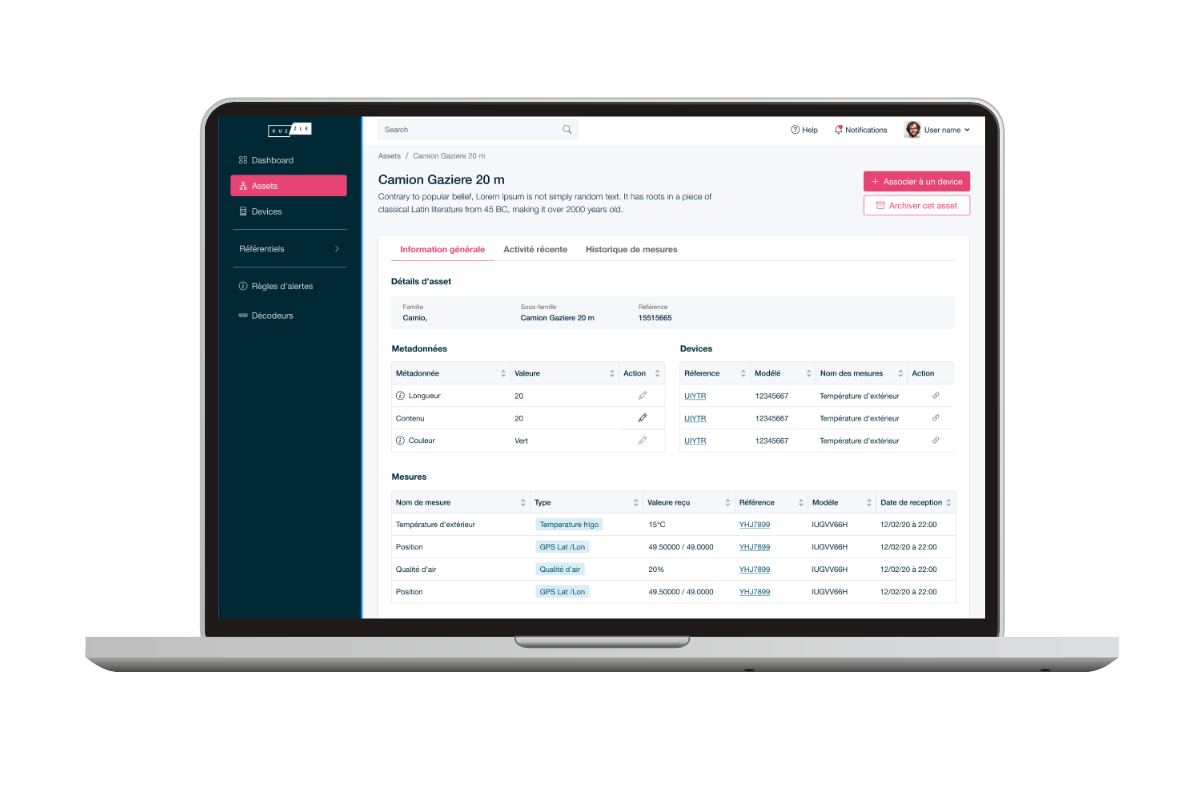 Connect and control your equipment
With Kuzzle Device Manager, simplify the management of your IoT devices. Associate your sensors and pilot your devices whatever their technology or IoT network connectivity (LPWAN, LoRa, Sigfox, Nb-IoT, and LTE-M..) and communicate with any protocol (MQTT, CoAP, LwM2M, OPC-UA, TCP/UDP, HTTP ). Our decoder system converts raw data into standardised data for use in various formats. Provision and manage your devices en masse and have end-to-end visibility of your fleet.
Visualise your IoT data
With Kuzzle Dashboard Builder​, create your custom dashboards with drag-and-drop widgets and drive your IoT data to shorten your decision-making. Aggregate and analyse data from all your connected devices and display your IoT data the way you want with graphs, histograms, or map views. Turn your IoT data into actionable information for everyone.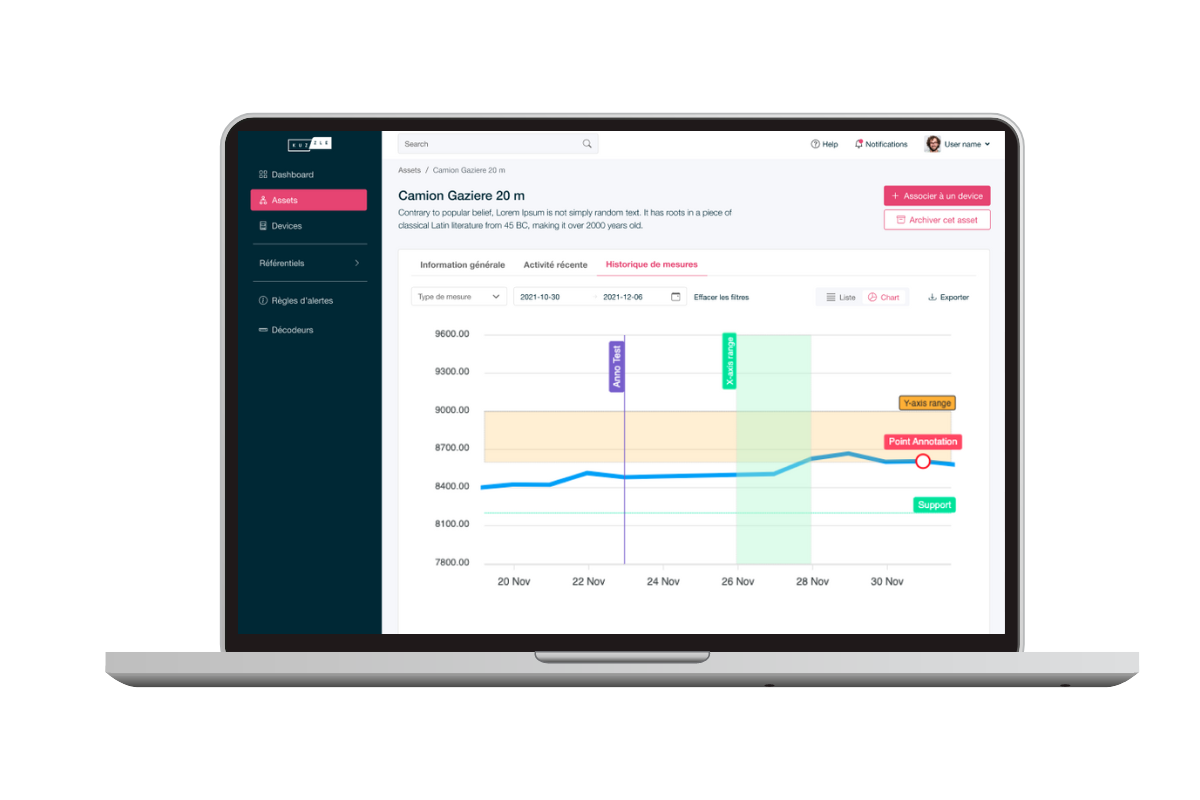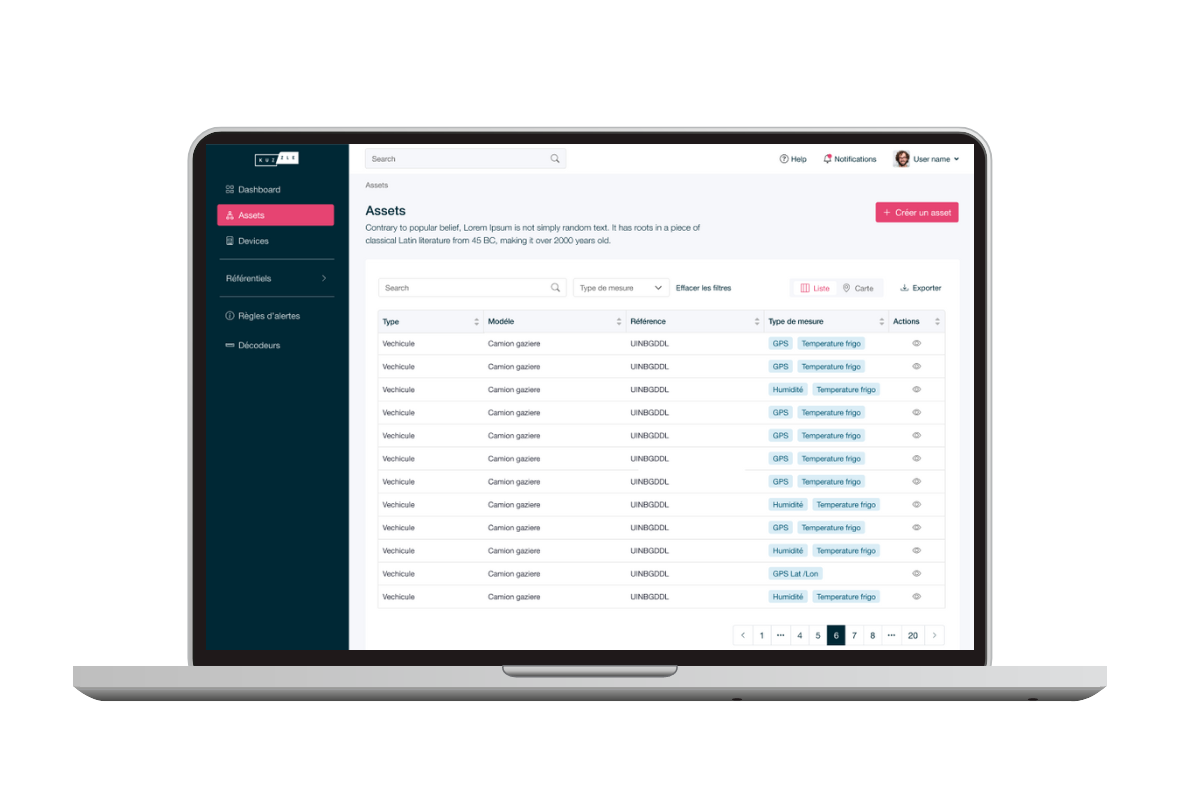 Manage your users and their permissions
Discover our Kuzzle Admin Console. This standalone web application will assist you in managing your Kuzzle backend, including your data, users, and their permissions. Additionally, Kuzzle Multi-Tenant allows you to define profile groups so that each user and user group can access key information according to their permissions. This enables each organization to work with a virtual instance tailored to their needs through a single platform
Schedule a demo of our IoT platform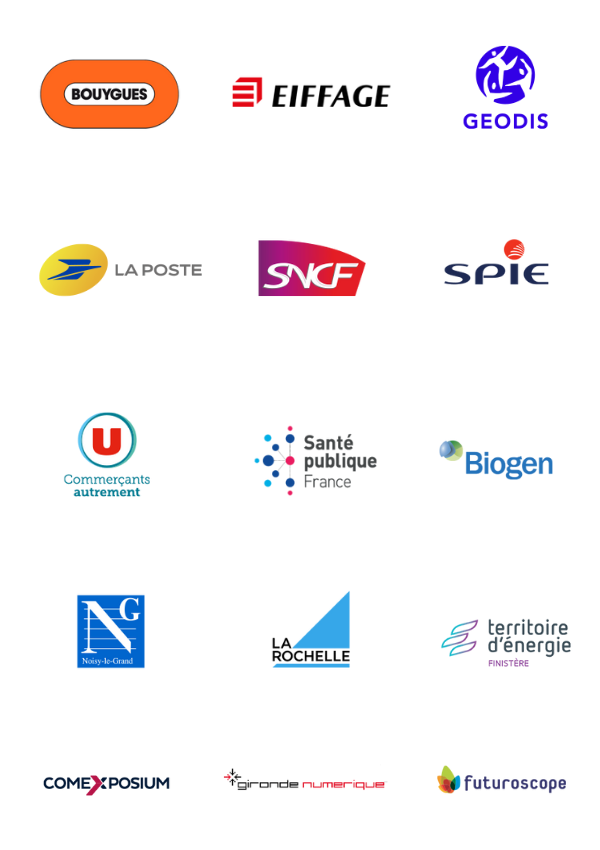 « The project showed the Bouygues Construction teams that we could integrate various geolocation solutions, display them on a map, and use the data within just one week. With Kuzzle IoT, we talk about development more often in weeks than months.»
Kuzzle IoT: your IoT and Data platform
Kuzzle IoT is a next-generation open source IoT platform that accelerates the deployment of your IoT applications. It is agnostic with respect to sensor technologies, network connectivity, and business systems, allowing for simplified and centralised management for all smart services in your community.
Kuzzle helps you reduce the deployment time of your IoT applications and to focus on your core business.
Created for
innovative IoT projects
Kuzzle IoT is an Open Source IoT platform that follows a Low Code approach for widespread adoption by users, allowing business teams to innovate and accelerate the launch of your IoT & Data applications.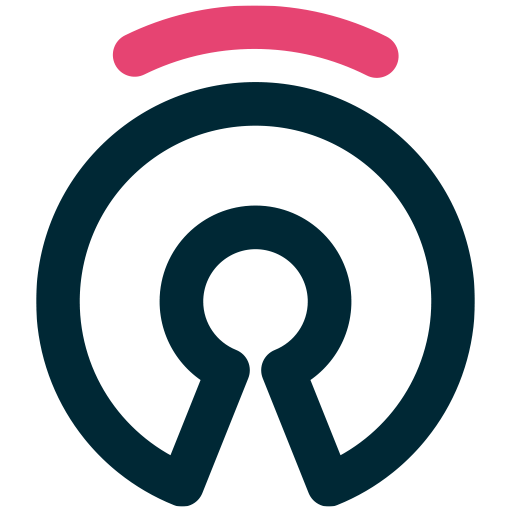 Open Source
The source code of Kuzzle IoT is open, customizable, and scalable to personalize your business applications.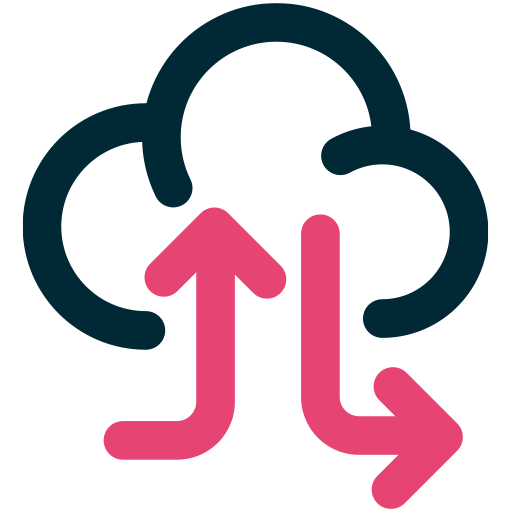 On-Premise & PaaS
Our IoT platform can be installed in cloud mode with Kuzzle PaaS or On-Premise with Kuzzle IoT.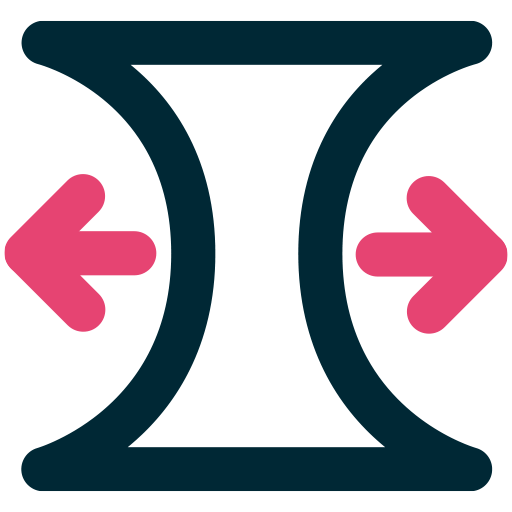 Expandable
Add business functionalities in just a few clicks and connect them to your existing IT system.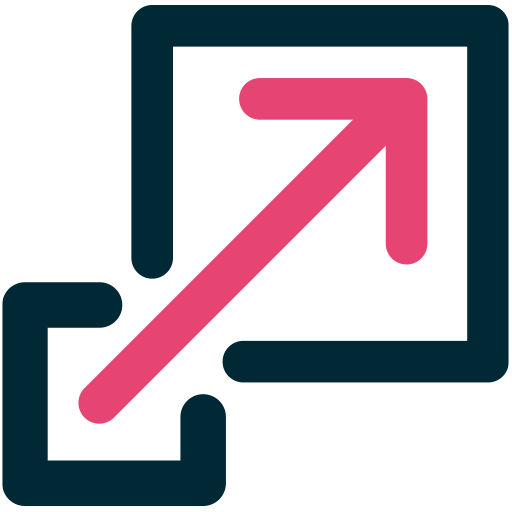 Scalable
From PoC to large-scale deployment, Kuzzle IoT adapts to all projects, regardless of their size and complexity.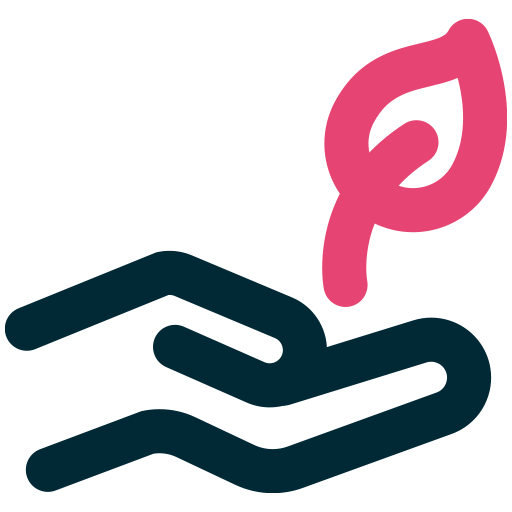 Durable
Digital sobriety and eco-design for all IoT projects to preserve the environment.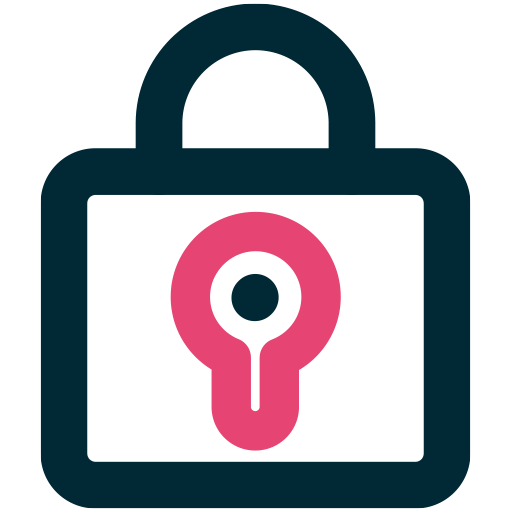 Made in France
Kuzzle IoT is a French technology with data hosted in France to guarantee data sovereignty.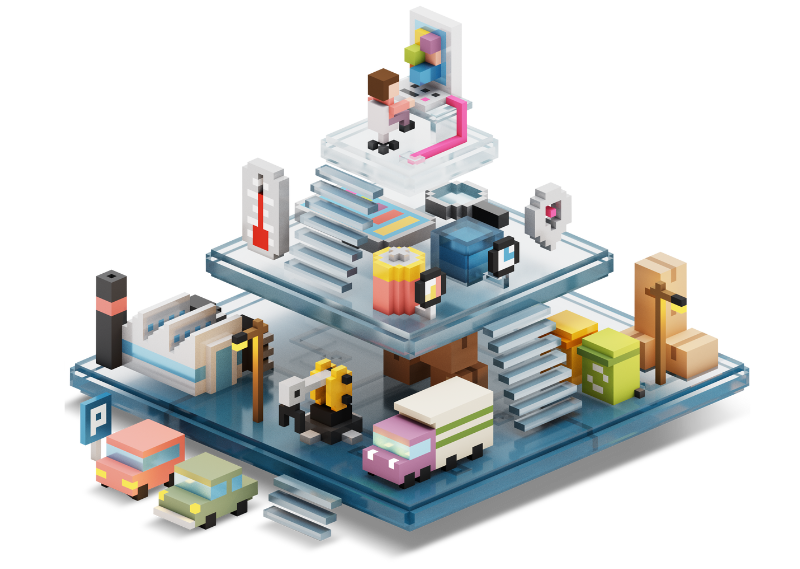 All the power of an open source, online IoT platform
Discover Kuzzle PaaS, our flexible, commitment-free platform for all your IoT applications
We take care of the commissioning, hosting, and management of your Kuzzle IoT platform for immediate online use.
Focus on your core business while we handle all your technical infrastructure needs.
Business plugins, to control all your uses
Kuzzle IoT is a new generation of Open Source IoT platform that natively integrates a series of plugins to cover a wide range of use cases through a single Open Source IoT platform to bring together all your business data. With Kuzzle IoT, simplify the deployment of your IoT & Data applications and focus on your core business.
Data Security
Secure your applications, data, and APIs through a user rights and permissions management system. Authenticate your users with over 500 security policies (OAuth2, OpenID…).
Interoperable
Kuzzle IoT integrates with your information system and business applications through a Multi-Protocol API. Synchronize your systems, repositories, and data sources in real time, regardless of their format and heterogeneity.
Business Rule Engine
Configure business rules, trigger user actions and workflows based on specific events or conditions.
Geolocation
Use the geolocation and geofencing features of our IoT platform, Kuzzle IoT, to track your equipment on a map and trigger real-time position change notifications.
Real-time database
Kuzzle's powerful real-time engine, Konkorde, is ideal for massive ingestion, storage, processing, exploitation, and securing of your IoT data.
Alert Manager
Configure real-time alerts to closely monitor your activity. Receive notifications based on the status or change of status of your IoT equipment.
Discover the
 

projects carried out by our

 

teams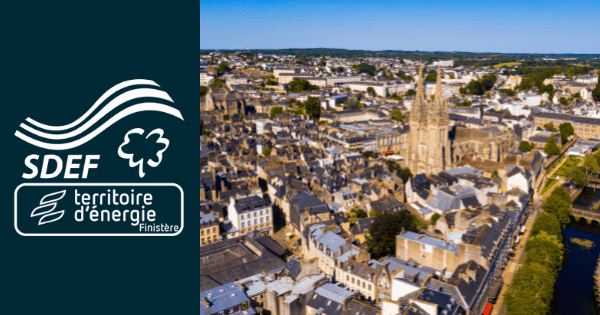 Pilot +270 Smart Cities
Smart City
The department of Finistère monitors the needs of its 270 communities in real time thanks to Kuzzle IoT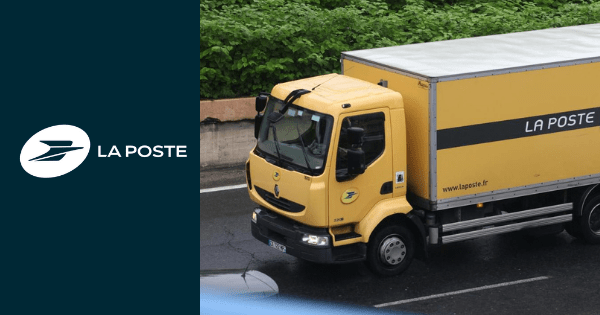 Connected containers
Smart Logistics
The La Poste Group is optimising its parcel delivery supply chain and improving customer satisfaction with Kuzzle IoT. Kuzzle IoT, the leading Open Source IoT platform
Kuzzle is an open source software company providing an expert platform for the Internet of Things and massive data processing